Established in 2003 by Linda Ghastin, and currently owned by Linda and daughter, Alena (Ghastin) Landers, Dance This Way has become an integral part of the West Concord community. Warmth can be felt by the customers who enter this mother-daughter-dog run business. It is in here that one can always expect that the "extra mile" will be journeyed through for them.

​The staff is an eclectic mix of local high-school & college students (who have a background in dance and many of whom have grown up coming to the store) mixed with a great local mom who knows what two girls in dance means, an energetic (but keeps us all focused!) manager, and of course, the owners Alena & Linda... and the boss--Trooper.

Consistently on the hunt for new, creative, and exciting products, the members of Dance This Way are always adding new brands to the diverse collection. They are proud to be a destination for pointe shoe fittings, leotard selection, just about everything else between.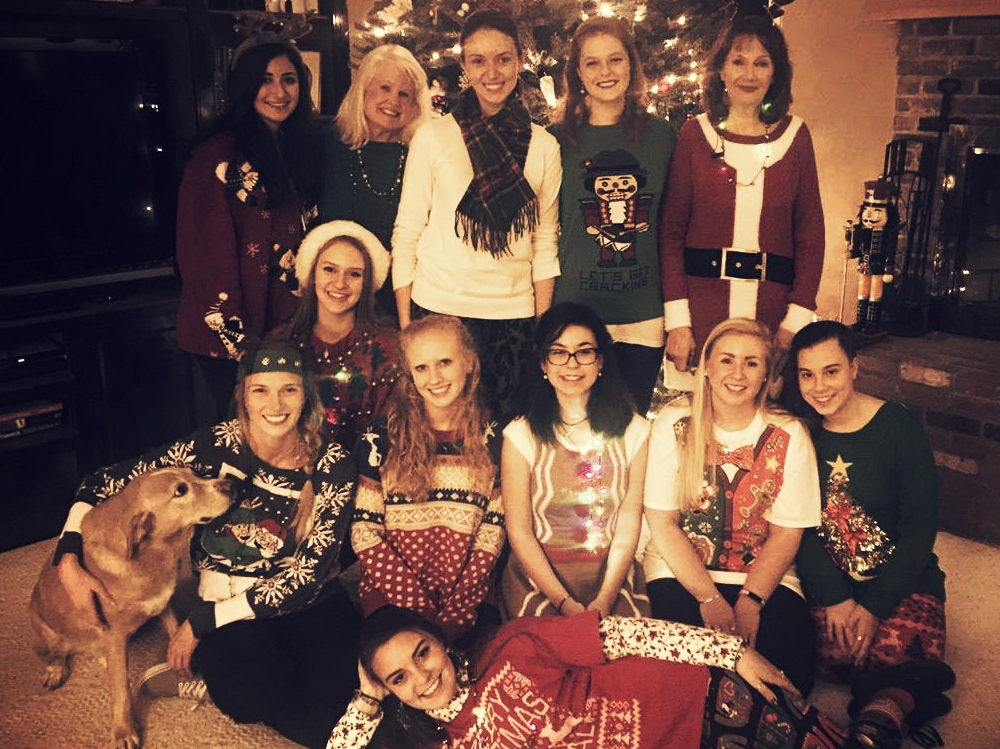 Some may have gone the more professional route in a group staff picture for a business website, but we've always done things differently, so to continue in that spirit...

This picture contains so much to look at and so very much to look away from... Focus in on our intense commitment to the task... Ugly Sweater? Yah right! UGLY leggings, socks, necklaces, and Alena is wearing a dog collar on her head. Take a peak at Julia's sweet turtleneck and enjoy that her shirt quoted "Home Alone". We don't do the minimum at Dance This Way. Perhaps we should have with the look on Trooper's face though...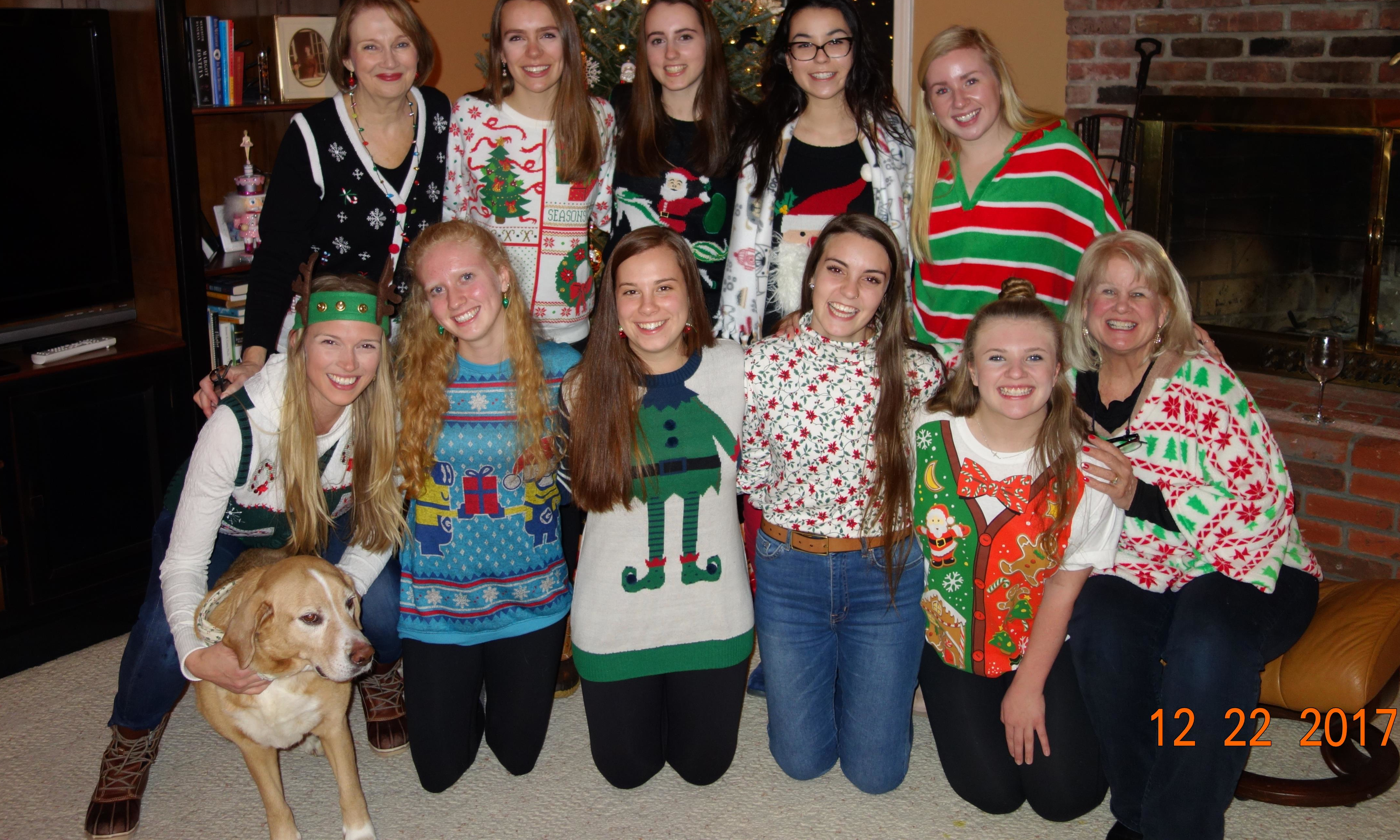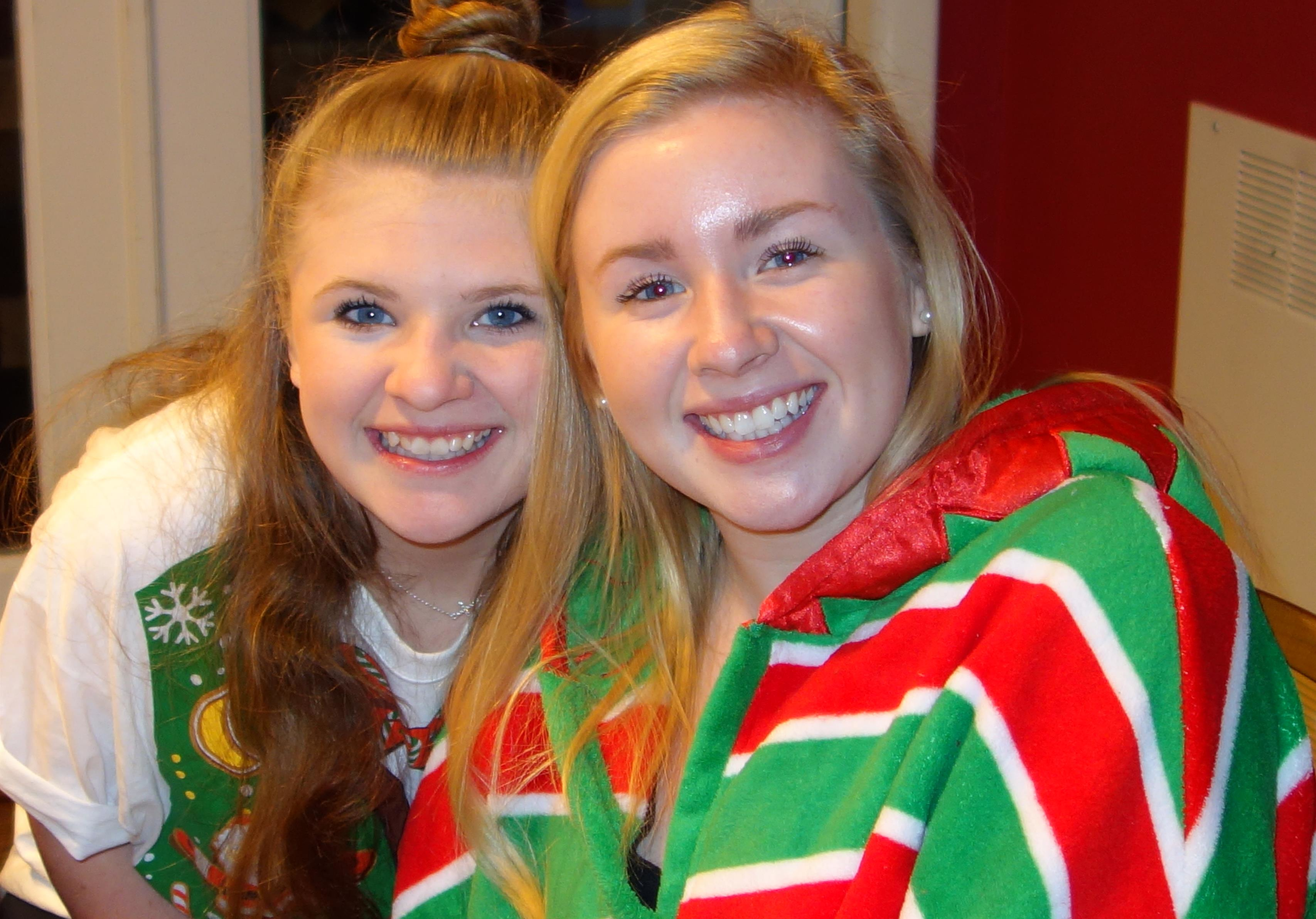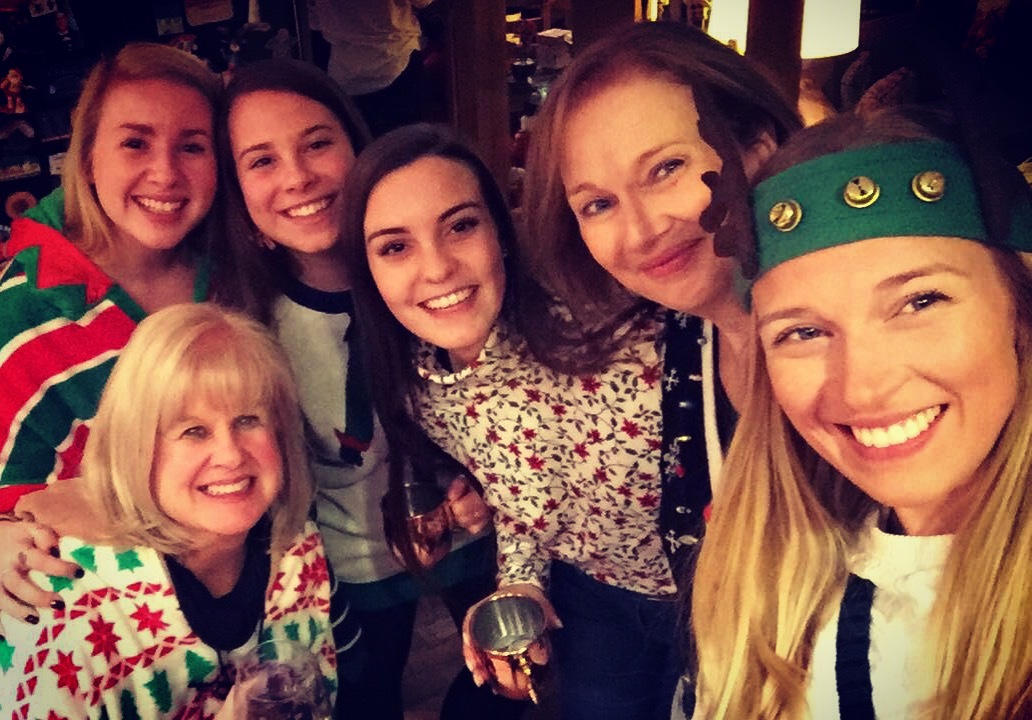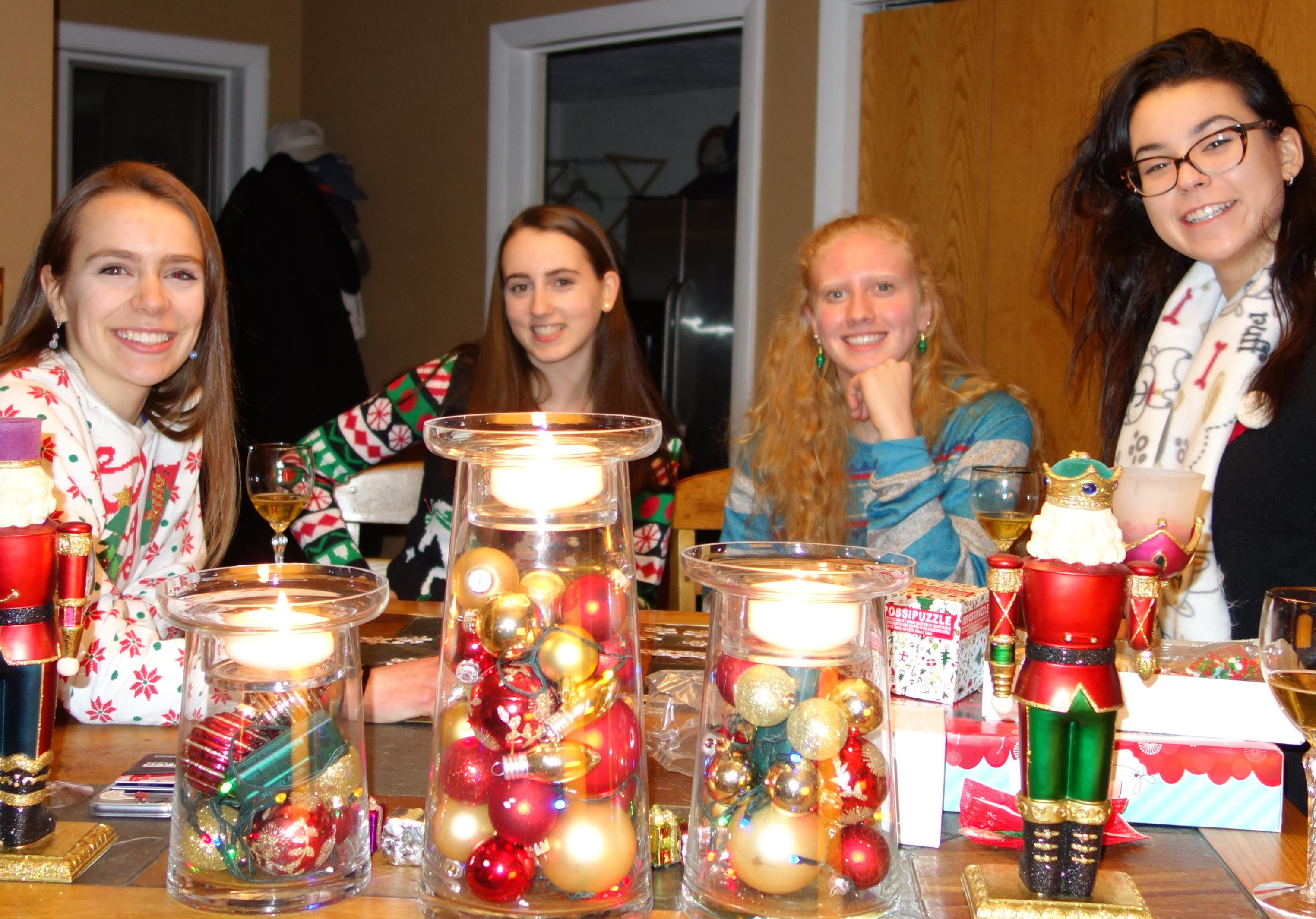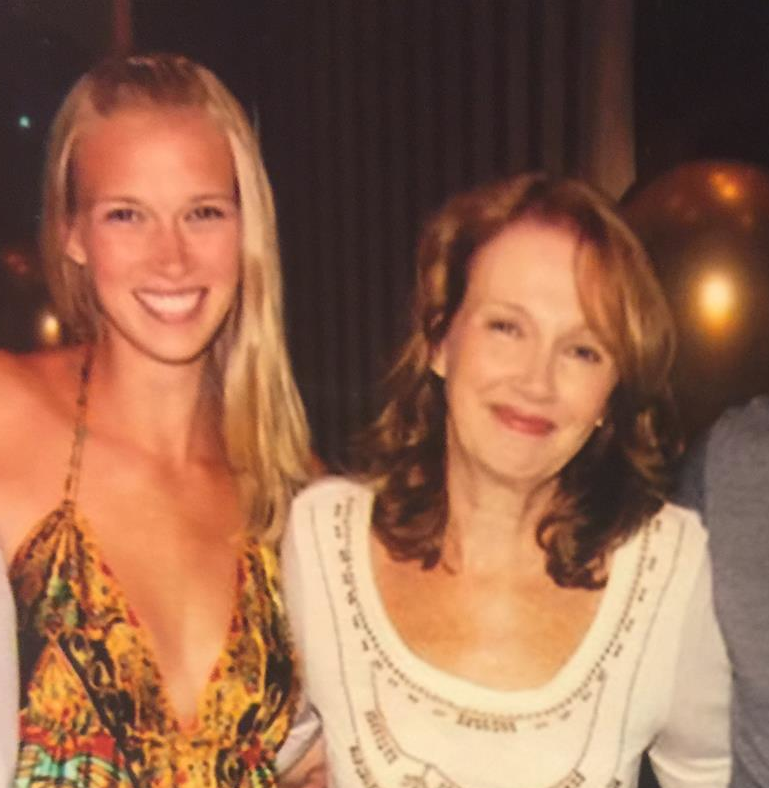 Linda Ghastin has built this business from the ground up, using her background in sales and her knowledge of what it is like to be the mom of a dancer. She is known for getting down on the ground to make sure shoes are fit properly, with the growing room a mother wants. Linda is a current member and former President and Vice President of the NorthEast Dance Retailers. Linda has also served on the board of the Commonwealth Ballet Company. On a more lighthearted note, she is known for her slightly obsessive love of Mr. Potato Head... She is funny, friendly, and enjoys watching the children who come into her store grow up over the years.
Alena (Ghastin) Landers entered into the business with her mother full-time in 2016, becoming a co-owner in 2017. At 16, she was helping paint the store walls and pull nails out of the floor, so she has truly seen the business evolve through the years. After her dream of becoming a ballet dancer ended with a serious back injury, she turned her sights on entering into the medical field. Alena worked as a nurse before running into her own health issues. As she healed, she began teaching ballet and in doing so, realized her love for ballet and knowledge of anatomy gave her a special eye and talent for spotting issues with pointe shoe fittings. As she worked in the store, she dove into the pointe shoe fitting world head first, absorbing everything she could, practicing and honing her skills as a fitter, and working with some of the best fitters in the industry to really learn the craft. Her thirst for knowledge and humbleness about how much more there is always available to learn has caused her to be a force in the "fitting" world. As Alena has brought the pointe shoe department of Dance This Way to new levels, she is now sought after by many teachers to fit their students.
Above all else, she enjoys deeply the relationships formed between herself and customers (dancers and families), studio owners/directors, teachers, and all vendors too. To Alena, working with people each day is at the heart of why she loves coming to work each day. She also was the President of the NorthEast Dance Retailers in 2019, a group of independently owned stores fighting to keep small business alive in the dance industry!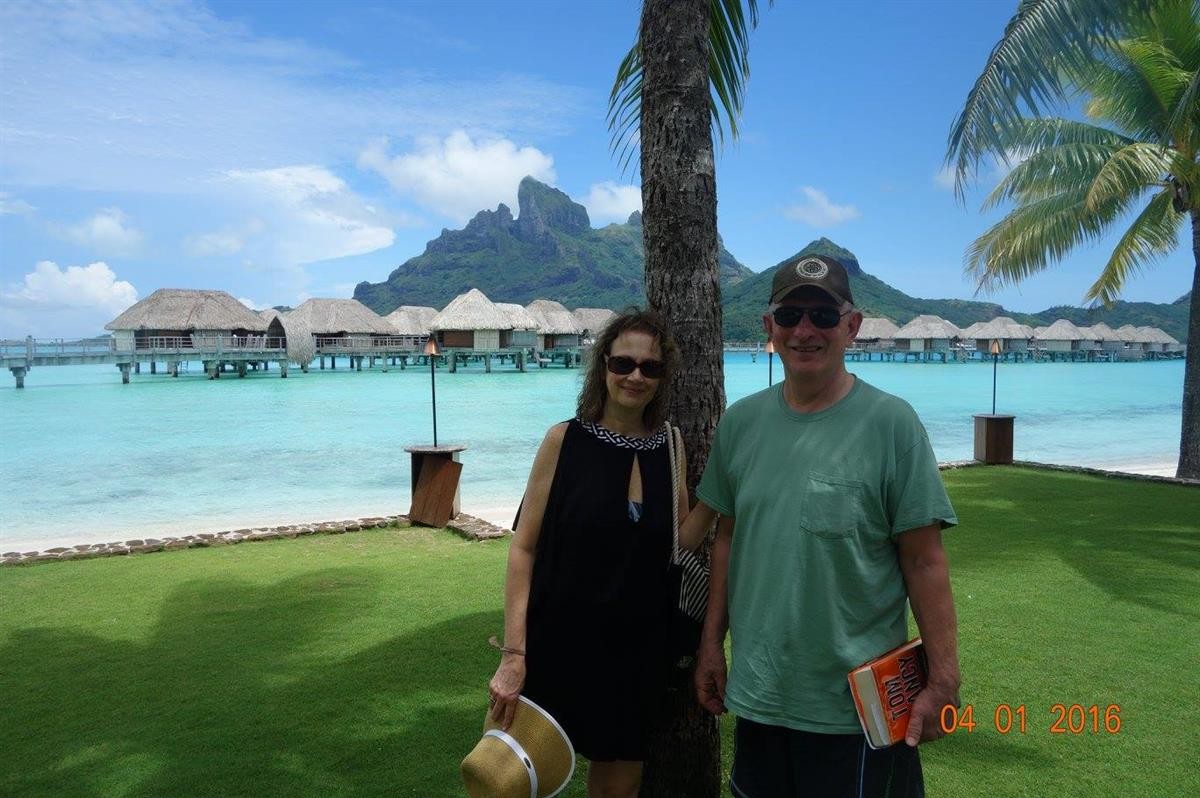 And finally, Richard Ghastin is the man who keeps things running behind the scenes. Husband of Linda and father to Alena, he is why Dance This Way has a rolling shoe storage unit, computers that function, and slat wall that doesn't fall out of the wall. He has dog-sat, put floors in, played "banker" when there wasn't money for rent at the beginning, and been the constant source of "pep talks" on the roughest of days. Without Richard, Dance This Way wouldn't be the beautiful and functional place it is and Linda and Alena wouldn't be the women they are.
With much thanks to you Bird Dad... we love you, L & A